FUNdays Club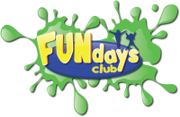 At Fitzmaurice, we offer child care provision for children before and after school,
together with a range of school clubs.
Term Time Child Care Provision
Along side our contracted provider 'FUNdays Club Ltd' we are able to offer a Before and After School Club.
There are a range of packages providing care from Breakfast club which starts at 7.45 am to the start of the school day, this club is administered by FUNdays and run by school staff. To afterschool Club which runs from 3.20 pm to 6.10 pm* which is run wholey by FUNdays and FUNdays staff. To find out more, please visit the FUNdays website:
Holiday Provision
'FUNdays Club Ltd' also offers holiday care for your child on the Christ Church Primary School premises
in Bradford on Avon. The staff from FUNdays After School Club at Fitzmaurice attend this as well in order
to provide consistency for the children. The FUNdays Holiday Club runs between the hours of 8.10 am
until 6.10 pm*.
(*Timings may vary - please visit the FUNdays website for the latest information.)