Palladian Academy Trust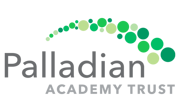 Ralph Allen School, Claverton Down Road, Bath BA2 7AD
On 1st October 2019, Fitzmaurice Primary School became a member of the Palladian Academy Trust.
This multi-academy trust (MAT) trust is a group of like-minded local schools - all academies – that have chosen to work together in partnership for the benefit of our children's education.
The Trust, a group of geographically close secondary, primary, infant and junior schools, will build on existing good practice and collaborative work. It will seek to retain the ethos and identity of each school while enjoying and exploring the benefits of partnership.
Structure of the Palladian Academy Trust
The Palladian Academy Trust is a limited company and a registered charity, and so has a structure that reflects that status:
Donna Tandy is the Chief Executive Officer (CEO)
Jo Marsh is the Chief Operating Officer (COO)
The Head Teachers of the schools, together with Jo Marsh, make up the Executive Leadership
Team (ELT).
The Executive Leadership Group meets regularly. Each of the Head Teachers brings a wealth of experience to the group and is passionate about the learning of the people in their care.
What is a Multi-Academy Trust?
A Multi-Academy Trust (MAT) is a group of schools governed by one trust and a single board of Trustees. The board is responsible for decisions relating to how each academy is run, from curriculum to staffing.
The board is made up of twelve Trustees who are in effect the Governing Body of the Trust. Trustees are appointed for the skills they can offer.
The Trustees have three committees, much the same as School Governing Bodies.
All the schools retain their School Governing Bodies who report to the Trustees.
The Trustees report to the Members. This is comprised of five members who meet once a year to receive annual reports.
What does the Palladian Academy Trust aim to do?
The Palladian Academy Trust is a partnership that will add to the opportunities for the young people of Wiltshire and Somerset, with a vision for their personal development and education from 4-19.
Further Information
Further information about the Trust can be obtained by visiting their website: Palladian Academy Trust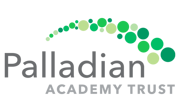 Supplemental Funding Agreement
The Fitzmaurice SFA can be found on our Key Information page.