Current Governors
Parent governors are elected by the parents, their term of office is four years. Authority governors are appointed by the local authority, also for four years. Co-opted governors are appointed by the Governing Body for a period of two years.
Details of attendance, terms of office and business interests can be found at the bottom of the page.
The Fitzmaurice Governing Body currently consists of 7 Governors.
They are:
Executive Head Teacher:
Head of School:
Co-opted:
Joanna Abecassis
Jenny Tozer
Vacant
Parent:
Andrew Pilsworth
Elizabeth Parry
James Henton
Community:
Tracey Dunn – Executive Head Teacher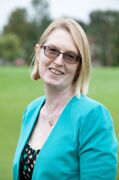 Mrs Tracey Dunn, Executive Head
Tracey has been Headteacher at Fitzmaurice since January 2013, and became Executive Head of Fitzmaurice and Westwood with Iford school in September 2022.
Jo Hill
Mrs Jo Hill, Head of School
Jo was Deputy Head of the school from 2012, until she became Head of School in September 2022.
Joanna Abecassis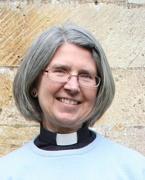 I have been the parish priest at Holy Trinity Church since July 2010, and then Rector of Westwood and Wingfield as well since March 2013 – and am also a mother and grandmother!
As well as my governing role at Fitzmaurice (since 2011) with a special responsibility for, firstly the Children's Centre, and now Whistle blowing. I am also a Governor at St Laurence School and a Member of the Trust Board, and a Governor at Westwood with Iford Primary School and have a close involvement with the Mead School, Wingfield. I love being and working with all of these young people, of all ages, and it is good to be able to make all the connections too. I am passionate about my ministry in the community, 'loving and serving' as best I can and wherever I can – and of course it is always good to welcome the school to Holy Trinity too for the annual Carol Service and for class visits.
Jenny Tozer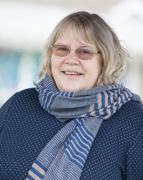 My children attended Fitzmaurice in the 80's/90's. At the time I was active on the PTA and ran the BoA Junior Youth Club and Playscheme. I then taught at a local secondary school for 29 years and I am now retired. I come in and help at school on a regular basis. I firmly believe that every child is entitled to the best education they can have and hope that the knowledge I have acquired over the years can be of benefit to the school. I am the link governor for SEND.
James Henton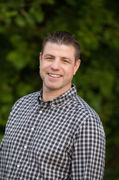 James Henton
I am currently working as an Analytical Development Manager at Catalent Pharmaceutical Sciences. I have 20 years of experience working in the pharmaceutical industry. I have two daughters at Fitzmaurice. I became a governor in September 2019 and have responsibility for overseeing Health and Safety. I believe that children achieve their best when they are happy, and am keen to support the school in giving our children the best possible opportunities to develop.