Current Governors
Parent governors are elected by the parents, their term of office is four years. Authority governors are appointed by the local authority, also for four years. Co-opted governors are appointed by the Governing Body for a period of two years.
Details of attendance, terms of office and business interests can be found at the bottom of the page.
The Fitzmaurice Governing Body currently consists of 9 Governors.
They are:
Executive Head Teacher:
Head of School:
Co-opted:
Joanna Abecassis
Phil Evans
Jenny Tozer
Charlotte Adcock
Parent:
Kristin Arnorsdottir
James Henton
Community:
Tracey Dunn – Executive Head Teacher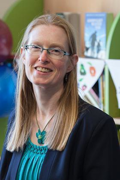 Tracey has been Headteacher at Fitzmaurice since January 2013, and became Executive Head of Fitzmaurice and Westwood with Iford school in July 2022.
Jo Hill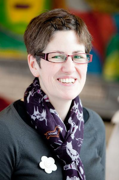 Jo was Deputy Head of the school from 2012, until she became Head of School in July 2022.
Joanna Abecassis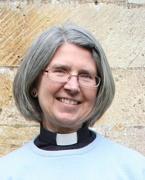 I have been the parish priest at Holy Trinity Church since July 2010, and then Rector of Westwood and Wingfield as well since March 2013 – and am also a mother and grandmother!
As well as my governing role at Fitzmaurice (since 2011) with a special responsibility for, firstly the Children's Centre, and now Whistle blowing. I am also a Governor at St Laurence School and a Member of the Trust Board, and a Governor at Westwood with Iford Primary School and have a close involvement with the Mead School, Wingfield. I love being and working with all of these young people, of all ages, and it is good to be able to make all the connections too. I am passionate about my ministry in the community, 'loving and serving' as best I can and wherever I can – and of course it is always good to welcome the school to Holy Trinity too for the annual Carol Service and for class visits.
Phil Evans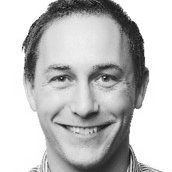 I am a parent governor and chair of the Resources committee. I currently have three children at Fitz.
I am a Chartered Accountant by background, having worked in accounting/advisory firms (Grant Thornton and KPMG) and also within the Healthcare Sector as a Finance Director. I joined the Governors in 2015 to offer my support and experience with regard to financial governance and planning; helping the school to consider best use of available funds.
Jenny Tozer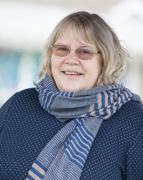 My children attended Fitzmaurice in the 80's/90's. At the time I was active on the PTA and ran the BoA Junior Youth Club and Playscheme. I then taught at a local secondary school for 29 years and I am now retired. I come in and help at school on a regular basis. I firmly believe that every child is entitled to the best education they can have and hope that the knowledge I have acquired over the years can be of benefit to the school. I am the link governor for SEND.
Charlotte Adcock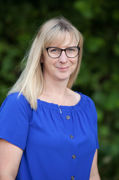 I have lived in the Bradford-on-Avon area all my life. I am a qualified Early Years Teacher and work with local primary schools with regards to the rising preschoolers and school readiness. Part of my current job entails organising local events, such as the BoA Glow Run and the Cycling Festival. I have two children and two grand-children with a third on the way. My eldest grand-daughter attends Fitzmaurice and I am eager to play my part in ensuring every child has the best opportunity to learn.
Kristin Arnorsdottir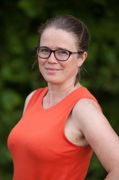 My name is Kristin Arnorsdottir and I'm a parent governor. My husband and I moved to Bradford-on-Avon a few years ago with our 4 daughters. All 4 have attended Fitzmaurice Primary School, although the older 3 have now moved on to St Laurence Secondary School. I have always been very active at the girls' schools, both here and where we lived before. I have previously chaired the Leeds branch of the NCT, as well as chaired the local preschool where we lived. I hope to use my experiences there to make a positive impact on the school, as well as our community during my time in my role.
James Henton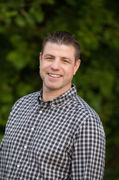 James Henton
I am currently working as an Analytical Development Manager at Catalent Pharmaceutical Sciences. I have 20 years of experience working in the pharmaceutical industry. I have two daughters at Fitzmaurice. I became a governor in September 2019 and have responsibility for overseeing Health and Safety. I believe that children achieve their best when they are happy, and am keen to support the school in giving our children the best possible opportunities to develop.
Vicky Ody
Vicky Ody is a Community governor.