Blackbird - Y 1/2
Welcome

to

Blackbird!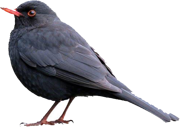 We are a mixed Year 1&2 class and you will find us in the nearest of the 3 Key Stage 1 classrooms.
Our teacher is Mrs Wellon and our teaching assistants are Mrs McGrath and Miss Ponting.
If you have any questions, you can email Mrs Wellon at FPSblackbird@PalladianAcademyTrust.com
| | |
| --- | --- |
| | Mrs Pascha Mcgrath, Teaching Assistant |
| Miss Beth Ponting, Teaching Assistant | |
Term 2
This term, in Key Stage One, we have started with our new text 'The Most important animal of all.' This book explores a range of important and interesting animals from around the world. We will be focusing on elephants, bees and sharks!
In maths, we have started our exploration of addition and subtraction. This will be an exciting term as the children expand their mathematical knowledge and continue to develop their reasonings skills. In art, we will be making clay pots, coming up with their own animal pattern designs and plans before constructing their final product. We will continue to learn about the numan body and about animals. This links well this term's book and the children should love it!
Towards the end of term we will be casting, rehearsing and performing our nativity! The children will be able to take part in a low stakes audition and work together to put together the Key Stage One production.
In Geography, the children have enjoyed using Google Earth to find out about the United Kingdom, Bradford on Avon and more specifically where they live. Please use the link to Google Earth to continue exploring.
Forest school has switched from Falcon Class to Blackbird class. This will be taking place every Thursday as normal.
Meet the Teacher
Early in week one parents were invited in to meet their child's class teacher. Please find the PowerPoint that we used to develop their understanding of a day in the life of a Key Stage 1 child in the document list below - Transition into Blackbird, Falcon and Kingfisher Classes 23 24..
English-Wow Starter Term 1
At the beginning of week three the children came to school and found glitter on the tables. After investigating further, the children found some long, lustrous locks. The children believed the locks of hair are from Rapunze,l so we decided to build towers for her to live in. Each tower was carefully considered, some had arches, guttering, drainpipes, shelters in case it rains, and one even had a computer room so Rapunzel didn't get bored.
Look at the children building them and some of the towers we created.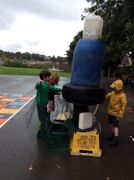 The tower needed a trap to catch the 'bad guys'.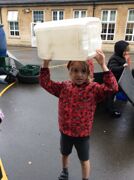 You need to be strong to build a tower!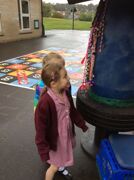 Rapunzel even had a makeover which resulted in rainbow hair!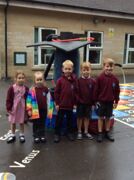 This tower had a shelter and a drainpipe so Rapunzel's new rainbow hair doesn't get ruined.
Homework, spellings and knowledge organisers can be found in the document list at the bottom of this page.