Blackbird - Y 1/2
Welcome

to

Blackbird!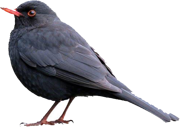 We are a mixed Year 1&2 class and you will find us in the nearest of the 3 Key Stage 1 classrooms.
Our teacher is Mrs Wellon and our teaching assistant is Mrs Ericsson.
If you have any questions, you can email Mrs Wellon at FPSblackbird@PalladianAcademyTrust.com
Within the theme of, 'We Are Scientists' we are going dive into the world of everyday materials. We will categorise them into natural and synthetic materials and understand how they are used within everyday objects. We will learn about the importance of recycling through Science, Art and DT. In English, we are getting ourselves in a twist with the text 'Ada Twist Scientist'. We will develop our understanding of any new vocabulary through word games and drama before developing our skills as authors.
We introduced the theme of 'We Are Scientists' by undertaking a science experiment.
Homework, spellings and knowledge organisers can be found in the document list at the bottom of this page.