Swift - Y3/4
Welcome

to

Swift

Class!
Welcome to Swift class.
We are a mixed class from years 3&4 and you will find us in the classroom opposite the hall. We are a respectful, ready and safe class, who enjoy being creative. We will do lots of inspiring and engaging learning throughout the year. There will be a key focus of times tables, presentation and reading. We have an exciting year ahead!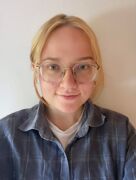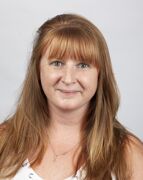 Our teachers are Miss Farthing, and our teaching assistant is Mrs Coles.
Term

1

learning

overview:
During term 1, we will be stepping back in time to the era of Ancient Greece. We will be focusing on:
The Ancient Greek chronology
The Olympic Games
Athens vs Sparta
Researching Greek Gods and Goddesses
Looking at the influence of Ancient Greece in today's society
In addition to this, we will be learning about the human skeleton and diet. We will be learning about:
The different types of bones
Comparing human and animal skeletons
The purpose of the skeleton
What makes a healthy diet
Knowledge Organisers Term 1 - Anicent Greece & Skeletons/Diet
Knowledge-organiser-Year-3-and-4-Our-Amazing-Body.docx
KS2-Ancient-Greece-Knowledge-Organiser.pdf
Spellings for Term 1:
Term-1-Exclamation-marks-1.docx
Meet

the

teacher

powerpoint:
Meet-the-parents-Y3-4-presentation-2023-1.pptx