"Meet the Trust" Online Event for Parents - Weds 29th June 4:30pm
Back
28 June 2022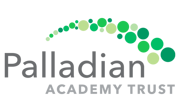 Parents and carers are invited to join us for a short online session at 4.30pm on Weds 29 June with Donna Tandy, CEO.
It is an opportunity for those with an interest to find out more about who we are, what we do and how we work together as a family of schools.
Donna is happy to answer questions. Please email them to: enquiries@palladianacademytrust.com
Please follow this link and register your interest here.